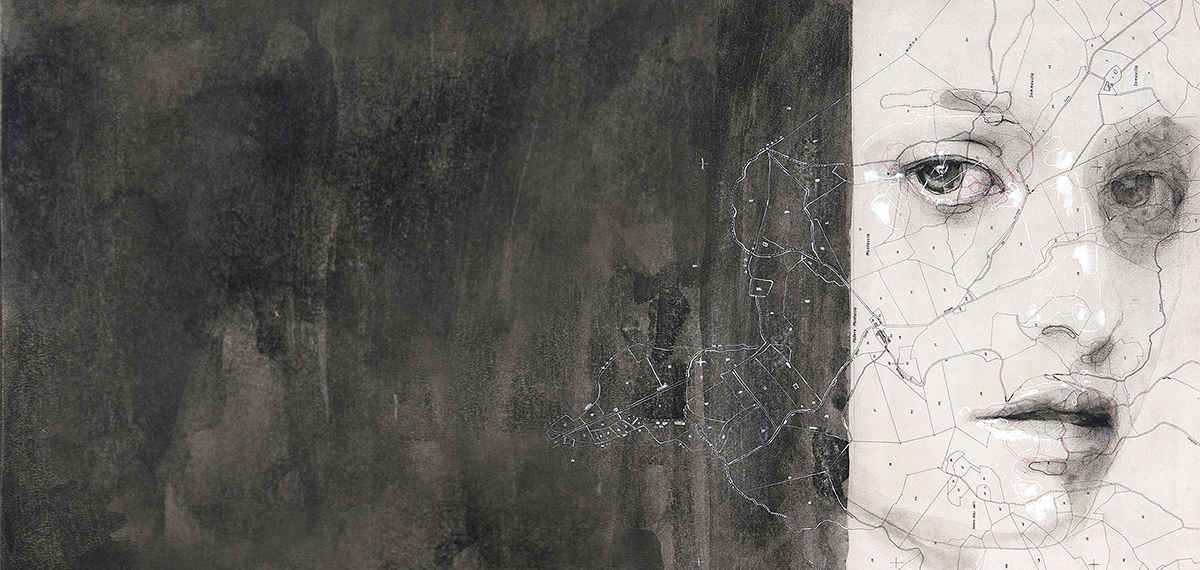 Of earth and sky
Bodies and faces emerge from pre-defined marks coming out of old maps and they mix together in a mysterious aura. Laura Serafini can take us along a thin, transparent line, a sort of thread guiding us and encouraging us to walk along emotional paths: hands, backs, limbs and faces show meditation and suspended moments, then they come to life in a space that you can only perceive in slow
motion. Pale colours and precise lines, watercolour nuances on ivory backgrounds: these are the wise details revealing things that cannot be said. The superficial earth lines become a sign of deep thoughts.
The infinite is shown in her drawings as a large time map emerging from immensity, and time itself is described through portions of earth and sky maps, on a strongly feminine
dimension. A wise belonging to roots and to one's land, and an honest freedom to go towards desire, dream and the Unknown. We are dedicating this exhibition to Laura Serafini, a new resident artist, who has attracted us for her sense of unresolved and for her sensitivity, for her special attention to detail. An artist who takes us into her intimate thoughts, in an ideal discovery starting from the human body and reaching earth maps, to finally connect with the blue cosmical abyss.
Artist: Laura Serafini
Location: Sensi Arte, Colle di Val d'Elsa (SI)